IMP-8

at Fundamental Technologies
E. T. Sarris, S. M. Krimigis, and T. P. Armstrong
Observations of Energetic Particles near Interplanetary MHD Discontinuities
14th International Cosmic Ray Conference, Munich, Germany, August 15 - 29, 1975 (SP 5.3-8) (preprint)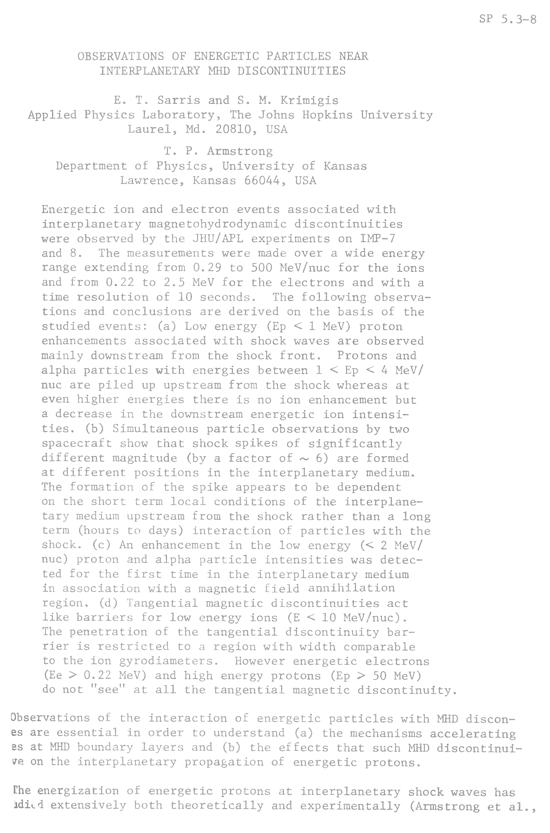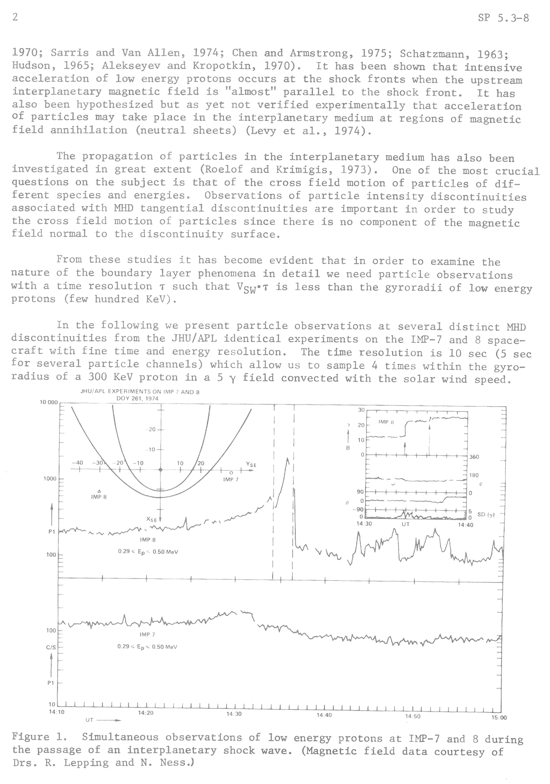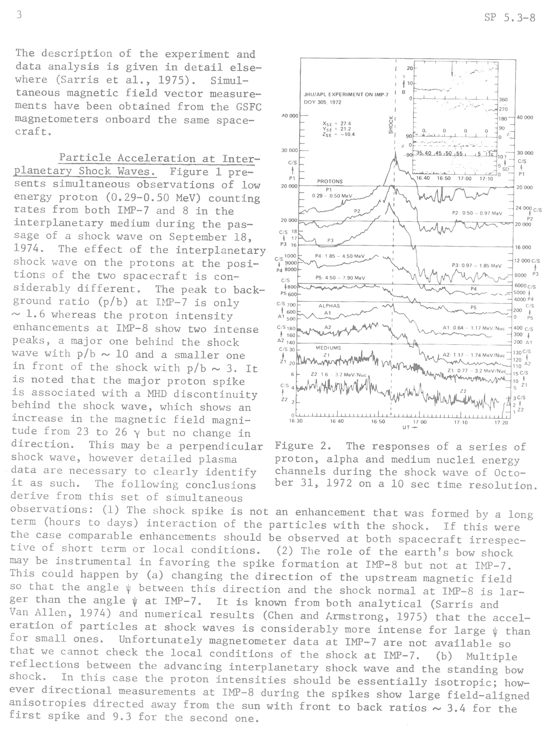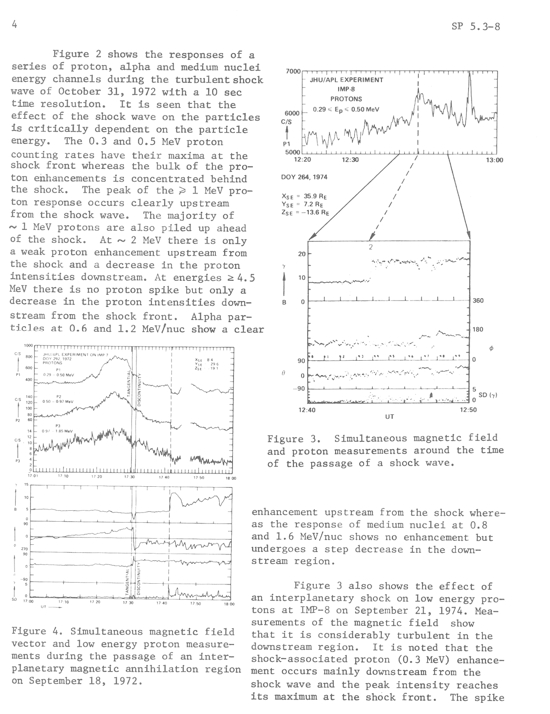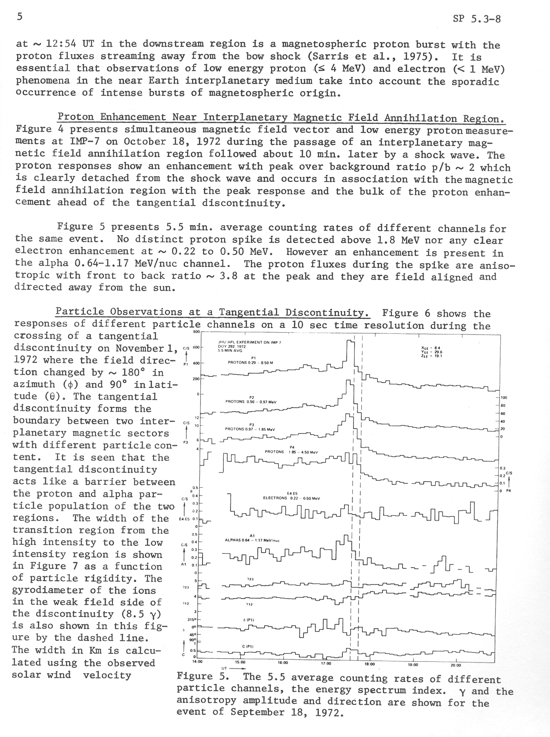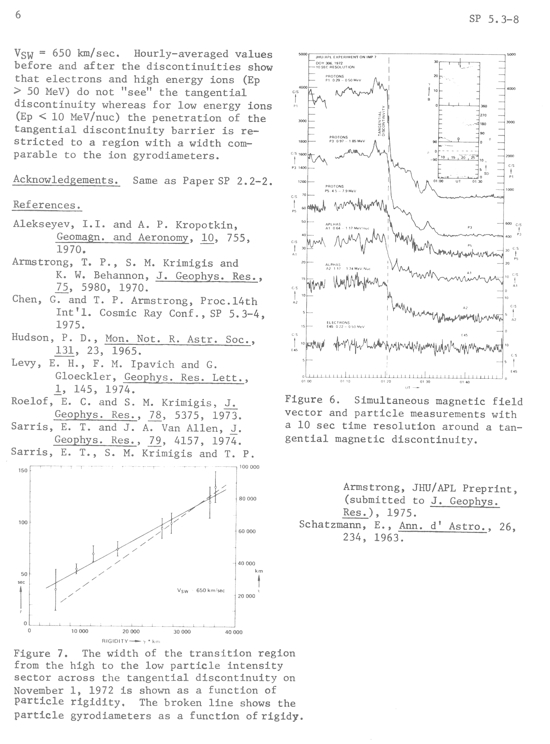 Return to IMP Table of Contents Page.
Return to Fundamental Technologies Home Page.
QUICK FACTS
Mission Duration: Although only 10 years were originally expected for the lifetime of the IMP-8 spacecraft, it is still operational after 45+ years.

Destination: The IMP-8 spacecraft spends roughly half of its 12-day orbit in solar winds, with the other half spent studying the magnetosphere and magnetosheath of Earth.

Orbit: The IMP-8 spacecraft orbits in a geocentric elliptical orbit with an inclination varying from 0 to 55 degrees.